Saints of Boston: Icons of Orthodox and Eastern Catholic Churches in Greater Boston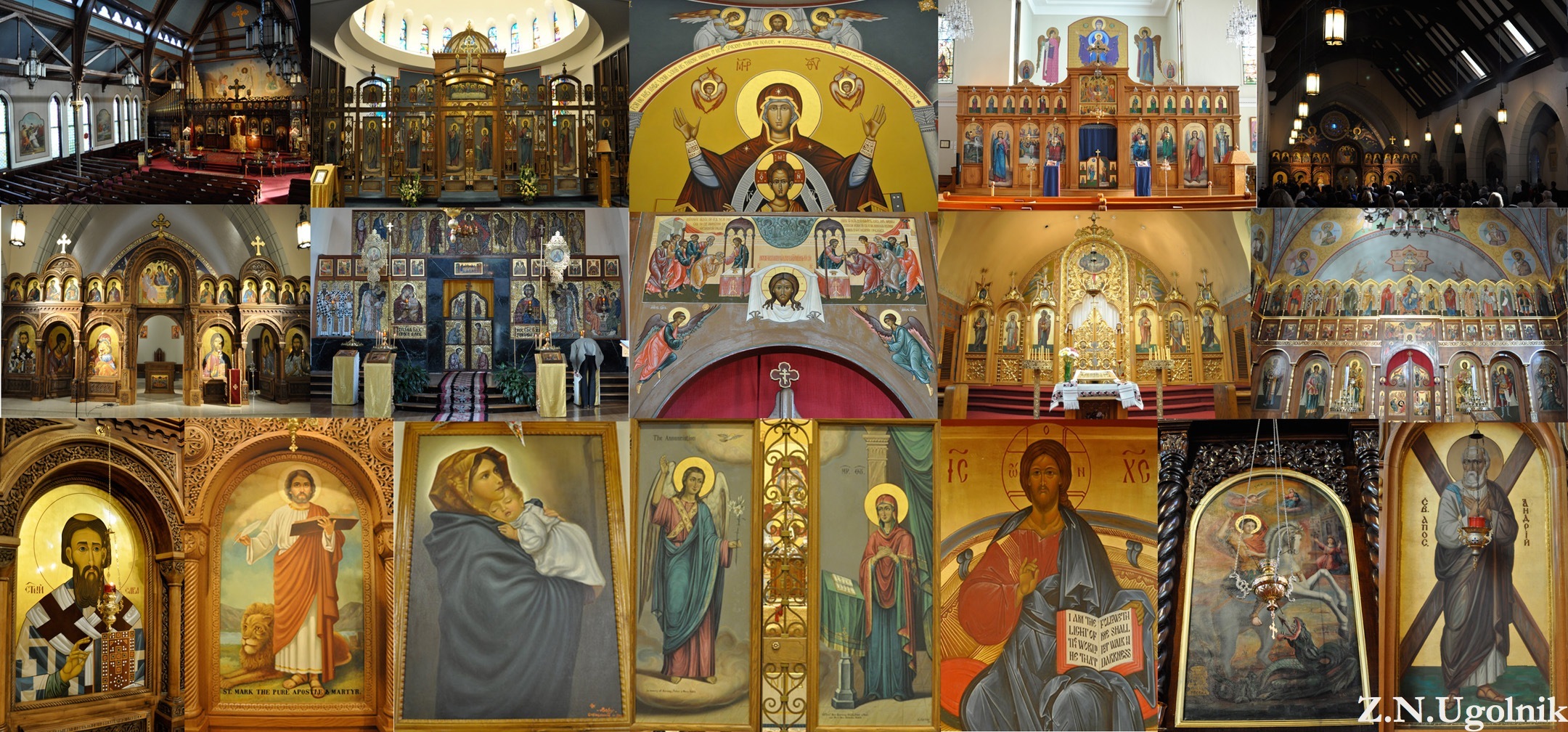 The collage above forms a collective iconostasis, or icon screen, from pictures of Orthodox and Eastern Catholic Churches throughout greater Boston.
In this tradition, Christians believe the Incarnation of the Son of God revealed to all humanity the image of the Father. Through taking human form the entire material world was made holy, the cosmos transfigured. Saints are thought to achieve deification in their lifetimes through the emulation of Christ, fulfilling the role of humanity as created in the image of God.  Icons—which in Greek translates as image, likeness, or portrait—are thus images of the images of God. The following slide show features the altars and namesake icons of various Orthodox and Eastern Christian churches of Boston.
This photo story can be found here at the website of the Pluralism Project at Harvard University.
---
Comment: